Escape the burden of unfair support orders with child support modifications in Chino CA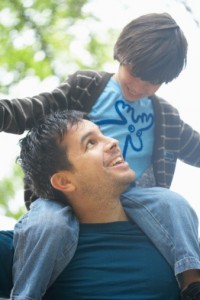 Do you believe you are paying too much child support? Or maybe as the custodial parent you feel you aren't receiving enough support to adequately care for your children. Either way, the situation can be extremely stressful. Don't just live with this burden! Seek child support modifications in Chino CA to keep your support orders fair and relevant to everyone's needs.
When Are Modifications Appropriate?
Child support modifications in Chino CA could be appropriate any time any of the variables included in the California Guidelines Support Calculation Formula change. But, in most cases modifications are only requested when a major life change occurs. Here are some examples:
The parent paying support loses their job or suffers a significant pay cut
The parent receiving support starts earning more
One parent becomes incarcerated
The physical custody split changes
The child's healthcare or education needs change
Additionally, if you believe your original child support order was incorrect, or if the support was below the guideline amount, you may petition for a modification at any time even if none of the above changes apply.
How Do I Get Child Support Modifications in Chino CA?
Whenever possible, it is best to secure your child support modification in Chino CA in cooperation with your co-parent, rather than in a courtroom dispute.
Unfortunately, no matter which route you choose you will encounter lots of paperwork and red tape. To ensure everything goes smoothly, it would be wise to trust the entire process to a skilled attorney such as Torrence L. Howell. After many decades of practice, Attorney Howell knows the support modification process inside out and he can provide expert assistance every step of the way:
Calculating the new, appropriate amount of support
Filing forms with the court clerk
Serving papers on your co-parent
Appearing at the court hearing where the judge will grant or deny your petition
Now you might wonder…
Why do I have to go through the courts at all? Can't I just make a verbal agreement with my co-parent?
A verbal support agreement is worthless in the eyes of the court. Your co-parent may be happy to agree to a change now, but if they change their mind later and ask the court to enforce the original written order you may end up owing them months or years' worth of back child support. The wisest course of action is always to petition for an official modification with the help of an attorney.
Act Quickly to Secure Your Child Support Modifications in Chino CA
If you suspect your situation may justify child support modifications in Chino CA, you need to act now in order to effect a change as quickly as possible. Fortunately for you, fast and effective help is at hand. Simply call (909) 920-0908 for a free case evaluation to learn how Attorney Howell can help you and your family.