Get expert advice about support payments from your alimony lawyer in Chino Hills CA.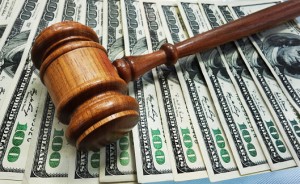 When a legal marriage or domestic partnership ends, or when a domestic violence restraining order is issued to protect one party from the other, an alimony order will typically be included. Regardless of the reason you are now concerned about alimony, you can turn to Torrence L. Howell for help. In addition to being an experienced alimony lawyer in Chino Hills CA, Torrence L. Howell also has a detailed understanding of all the family law issues that can go along with and inform alimony issues. He will work hard to make sure your alimony agreement is fair.
How Much is Enough When it Comes to Alimony?
During a contentious divorce or separation, exes sometimes try to use money against one another. This includes alimony payments. One spouse will probably ask for too much and the other will want to pay too little or nothing at all. Instead of relying on your own judgement or your ex's as to what amount of alimony would be fair, consult an alimony attorney  in Chino Hills CA. Your attorney can help you understand the factors the court will look at when setting alimony and how these will impact the alimony amount. These factors include:
How long the couple was married
The income or earning capacity of each person
The age and health of each person
The standard of living shared during the marriage
Childcare responsibilities of the supported partner
Any history of domestic violence
Alimony Doesn't Have to Last Forever
The court is going to grant a "permanent" alimony order, but this doesn't necessarily mean payments will continue indefinitely. There are actually 3 different kinds of permanent alimony orders that may be issued:
Transitional Alimony: May be awarded when the supported partner needs a one-time payment to help them move, buy a new car, or complete some other task that will enable them to transition to a separate household.
Rehabilitative Alimony: Monthly payments give for a set number of years and designed to allow the supported spouse the ability to pursue education or training that will allow them to eventually support themselves at a level comparable to that enjoyed during the marriage.
Lifetime Alimony: Monthly support payments awarded for the lifetime of the paying spouse or until the supported spouse remarries. Typically only offered when spouses were married more than 10 years.
Whichever side of the alimony equation you may be on, you will need a dedicated alimony lawyer in Chino Hills CA on your side to make sure the facts of the case are presented correctly and your receive a fair and appropriate alimony order.
Need Alimony Modifications? Your Alimony Lawyer in Chino Hills CA Can Help
Even in cases where lifetime alimony is ordered, there may be opportunity to revise the order to reflect changing support needs. Your alimony lawyer in Chino Hills CA can help you understand when modifications may be in order and file the necessary paperwork for you.
Fight for Fair Alimony with Help from Torrence L. Howell
If you want someone that will fight hard for a fair alimony agreement, you want Torrence L. Howell as your alimony lawyer in Chino Hills CA. You can learn more about Attorney Howell by calling (909) 920-0908 to set up a free initial consultation.