Fight for fair support payments with help from an alimony attorney in Fontana CA.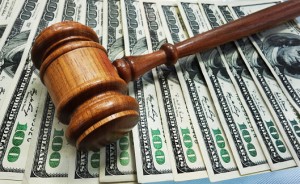 These days, stereotypes about alimony have gone out the window. Rather than being paid by the husband to the wife, alimony can be paid by either spouse. In some cases, alimony may not even be needed, or it may be needed for a very short period of time. In order to make sure you reach the most favorable alimony agreement possible in your divorce or separation, you'll want to hire a skilled alimony attorney in Fontana CA such as Torrence L. Howell to protect your rights and interests.
What Factors Influence Alimony Agreements?
In order to arrive at a fair estimation of the amount of alimony that is needed and length of time alimony payments must continue, the court will consider many different factors such as:
How long the couple was married
The income or earning capacity of each person
The age and health of each person
The standard of living shared during the marriage
Childcare responsibilities of the supported partner
Any history of domestic violence
Your alimony attorney in Fontana CA can help by gathering evidence as to these points and preparing a strong argument in support of the amount of alimony you believe is fair.
Is an Alimony Attorney in Fontana CA a Good Investment?
Unfortunately, sometimes people want to handle their divorce proceedings–including the alimony agreement–on their own because they think it will save them money. However, this may only be a short-term savings! Torrence L. Howell offers his services as an alimony attorney in Fontana CA at a very reasonable price and delivers a tremendous value when you consider that the fair alimony agreements he helps secure will be in effect for years to come.
What if Financial Needs Change?
When the financial circumstances of either party change, this can impact the alimony agreement. For example, if the supported spouse gets a new job and can now cover their own needs, it may be appropriate to reduce alimony. If the spouse paying alimony loses their job, a reduction in alimony may be in order. Your alimony attorney in Fontana CA can help you understand when alimony modifications might be appropriate and help you petition for those modifications in court.
Invest in a Free Consultation Today
If you would like to learn more about how Torrence L. Howell can help you as your alimony attorney in Fontana CA, please call (909) 920-0908 now to schedule a free initial consultation.