Fight for fair support payments with help from an alimony attorney in Montclair CA.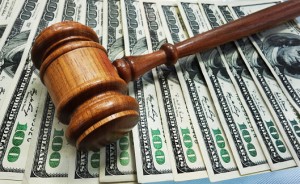 During a marriage or domestic partnership, partners work together to maintain the household. One partner is often the primary wage earner, while the other is responsible for child care and home making. When the couple divorces or separates, the partner who has stayed home will likely need financial support in the form of alimony. Each partner should hire their own alimony attorney in Montclair CA to make sure their interests are looked out for in the final alimony agreement.
What Factors Influence Alimony Agreements?
When determining the amount of alimony that should be paid, as well as the length of time that payments should continue, a judge will consider:
How long the couple was married
The income or earning capacity of each person
The age and health of each person
The standard of living shared during the marriage
Childcare responsibilities of the supported partner
Any history of domestic violence
Based on experience as well as knowledge of the law, your alimony attorney in Montclair CA can advise you of how a judge is likely to see your case and what type and amount of alimony you should push for in mediations or litigation.
Is an Alimony Attorney in Montclair CA a Good Investment?
Some people think they can't afford to hire an alimony attorney. This can be a very short-sighted position to take. Remember that your alimony agreement will impact your finances for years to come, so if your alimony attorney in Montclair CA can help you get a fairer deal, it will be well worth the small upfront cost you would pay now for their help.
What if Financial Needs Change?
When the financial circumstances of either party change, this can impact the alimony agreement. For example, if the supported spouse gets a new job and can now cover their own needs, it may be appropriate to reduce alimony. If the spouse paying alimony loses their job, a reduction in alimony may be in order. No matter which side of the equation you find yourself on, your alimony attorney in Montclair CA can help you petition for the necessary modifications to your alimony agreement.
Invest in a Free Consultation Today
Before you hire an alimony attorney in Montclair CA, you want to meet them, right? You can meet Torrence L. Howell in a free initial consultation simply by calling (909) 920-0908.