Escape the burden of unfair support orders with child support modifications in Montclair CA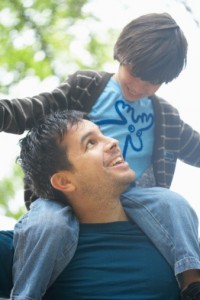 An unfair child support order can be a significant burden, both for a custodial parent receiving insufficient support or for a non-custodial parent laboring under a very high support requirement. Don't just live with this burden! Seek child support modifications in Montclair CA to keep your support orders fair and relevant to everyone's needs.
When Are Modifications Appropriate?
Child support modifications in Montclair CA could be appropriate any time any of the variables included in the California Guidelines Support Calculation Formula change. However, modifications are most often sought when:
The parent paying support loses their job or suffers a significant pay cut
The parent receiving support starts earning more
One parent becomes incarcerated
The physical custody split changes
The child's healthcare or education needs change
Remember, if your original support was below the guideline amount, you may petition for a modification at any time without having to present a justification from your life circumstances.
How Do I Get Child Support Modifications in Montclair CA?
There are two ways to get child support modifications in Montclair CA: agree to a new amount in writing with your co-parent and submit it to a judge for approval, or argue your case in court and let the judge set the new support amount.
Either way you tackle the issue, you will have some tedious legal forms and processes to complete. Save yourself the time and hassle of all this legal legwork by trusting your case to Torrence L. Howell, an experienced child custody attorney. With Attorney Howell on your side, you can rest assured all necessary tasks will get done quickly and correctly. This includes:
Calculating the new, appropriate amount of support
Filing forms with the court clerk
Serving papers on your co-parent
Appearing at the court hearing where the judge will grant or deny your petition
Now you might wonder…
Why do I have to go through the courts at all? Can't I just make a verbal agreement with my co-parent?
The court cannot enforce a verbal agreement. Your co-parent may be happy to agree to a change now, but if they change their mind later and ask the court to enforce the original written order you may end up owing them months or years' worth of back child support. The wisest course of action is always to petition for an official modification with the help of an attorney.
Act Quickly to Secure Your Child Support Modifications in Montclair CA
When your child's welfare is on the line, you naturally want to act fast to secure child support modifications in Montclair CA for the increased support you need. You can get the process started right now simply by calling (909) 920-0908 and requesting a free case evaluation from Torrence L. Howell.