A child custody attorney in Norco CA can help you reach the agreements that are best for your kids.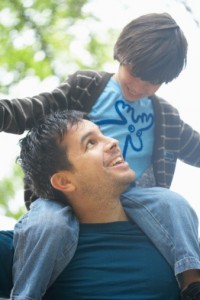 When parents divorce or separate, kids can be left feeling lost and unmoored. Fortunately, the California Family Code includes provisions that help kids to maintain contact with loved ones, even when one parent objects. With help from a child custody attorney in Norco CA, you can seek fair and appropriate access to the kids in your life whether you are a:
Divorced parent
Unwed parent
Grandparent
Stepparent
How to Secure a Custody & Visitation Order
If you get along with your co-parent and you can both agree on what is best for your kids, you can make your own custody and visitation agreements. However, to turn these agreements into court orders, which allows for violations to be enforced by the police or the court, you need to submit the agreement to a judge for approval. A child custody attorney in Norco CA can help you do this.
Parents who cannot decide on how to split custody and visitation, as well as grandparents whose rights are being denied, may need to go through mediation with Family Court Services or have a judge settle the issue for them. Before entering mediations or going before a judge, you will definitely want to get advice about your legal rights and responsibilities from a child custody attorney in Norco CA.
Keeping Agreements Fair & Relevant
Because family situations are constantly evolving, your child custody and visitation agreement may need to be modified from time to time. Your child custody attorney in Norco CA can help you understand when modifications would be appropriate and file the necessary paperwork for you in a timely fashion. Possible changes might include:
Changing joint custody to sole custody when one parent goes to prison
Extending the agreement beyond a child's 18th birthday to provide for a special needs child
Including a grandparent or other relative in the visitation schedule
Don't forget–changes in physical custody often also require changes in child support. Your attorney can help with both.
Why Choose Attorney Howell as Your Child Custody Attorney in Norco CA
Having practiced family law since 1995, Torrence L. Howell has a very broad range of experience in child custody issues. You can trust Attorney Howell to treat your case as a priority, ensure you receive accurate legal advice about your position, and prepare a strong case for achieving the outcome that is best for your kids.
If you would like to meet Attorney Howell and learn more about how he can help as your child custody attorney in Norco CA, please call us at (909) 920-0908. We'll set up a free initial consultation for a time that is convenient for you.