Fight for fair support payments with help from an alimony attorney in Ontario CA.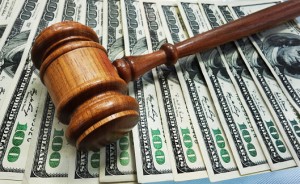 Marriage involves compromise, and often this means that one spouse ends up sacrificing their career to take care of domestic responsibilities. When the couple separates, this partner may need financial support to get on their feet in an independent household. This is the purpose of alimony (also called spousal support or partner support for same-sex couples). In order to make sure you reach the most favorable alimony agreement possible in your divorce or separation, you'll want to hire a skilled alimony attorney in Ontario CA such as Torrence L. Howell to protect your rights and interests.
What Factors Influence Alimony Agreements?
While you are awaiting your final divorce or separation order, the judge will issue a temporary support order based on a formula. But there is no formula for calculating final support orders. Instead, the judge will make a totally unique ruling based on the circumstances of the case, including:
How long the couple was married
The income or earning capacity of each person
The age and health of each person
The standard of living shared during the marriage
Childcare responsibilities of the supported partner
Any history of domestic violence
Other factors may also come into play. It is very important to have help from a skilled alimony attorney in Ontario CA to make sure your side of the story gets told correctly and your alimony order is fair.
Is an Alimony Attorney in Ontario CA a Good Investment?
It is possible to handle a divorce without an attorney and draft your alimony agreement on your own. However, if you're not careful, the money you save by taking this approach now could be dwarfed by expenses associated with an unfair alimony agreement later on. Torrence L. Howell offers his services as an alimony attorney in Ontario CA at a very reasonable price and delivers a tremendous value when you consider that the fair alimony agreements he helps secure will be in effect for years to come.
What if Financial Needs Change?
If the supported spouse gets a new job and can now cover their own needs, it may be appropriate to reduce alimony. If the spouse paying alimony loses their job, a reduction in alimony may be in order. If you suspect changes in your financial situation–or those of your ex–justify an alimony modification, contact your alimony attorney in Ontario CA right away for help filling out the necessary papers.
Invest in a Free Consultation Today
Before you hire an alimony attorney in Ontario CA, you want to meet them, right? You can meet Torrence L. Howell in a free initial consultation simply by calling (909) 920-0908.