A child custody attorney in Alta Loma CA can help you reach the agreements that are best for your kids.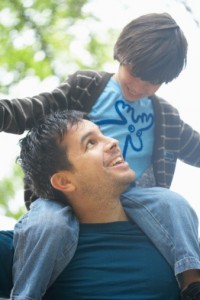 Unfortunately, sometimes when parents are embroiled in a divorce or other dispute with a co-parent, they forget to look out for the best interests of their kids and start acting selfishly, denying kids contact with the co-parent or other relatives out of spite. For expert assistance defending your right to contact with your children, hire Torrence L. Howell as your child custody attorney in Alta Loma CA. Attorney Howell's services are available to any adult with a strong emotional bond to a child, including:
Divorced parent
Unwed parent
Grandparent
Stepparent
How to Secure a Custody & Visitation Order
Parents do not need to go to court to make a custody and visitation agreement if they can agree on what is best for their kids. However, if you want your agreement to be binding and enforceable by the court, you need to hire a child custody attorney in Alta Loma CA to help you submit your agreement to a judge, which turns it into an official custody order.
Parents who cannot decide on how to split custody and visitation, as well as grandparents whose rights are being denied, may need to go through mediation with Family Court Services or have a judge settle the issue for them. Before entering mediations or going before a judge, you will definitely want to get advice about your legal rights and responsibilities from a child custody attorney in Alta Loma CA.
Keeping Agreements Fair & Relevant
Because family situations are constantly evolving, your child custody and visitation agreement may need to be modified from time to time. Your child custody attorney in Alta Loma CA can help you understand when modifications would be appropriate and file the necessary paperwork for you in a timely fashion. Possible changes might include:
Changing joint custody to sole custody when one parent goes to prison
Changing supervised visitation to unsupervised visitation when a previously unfit parent proves they have changed their ways
Including a grandparent or other relative in the visitation schedule
Remember, the guiding principle in any modification will always be to provide the arrangement that is in the best interests of the child.
Why Choose Attorney Howell as Your Child Custody Attorney in Alta Loma CA
With over 20 years of experience in family law to his credit, Torrence L. Howell has the skills and knowledge needed to bring your case to the most swift and favorable conclusion possible. You can rely on him to provide expert advice regarding your legal rights and do everything in his power to ensure the best interests of your children are protected.
We invite you to call (909) 920-0908 to schedule a free initial consultation with Torrence L. Howell prior to hiring him as your child custody attorney in Alta Loma CA.